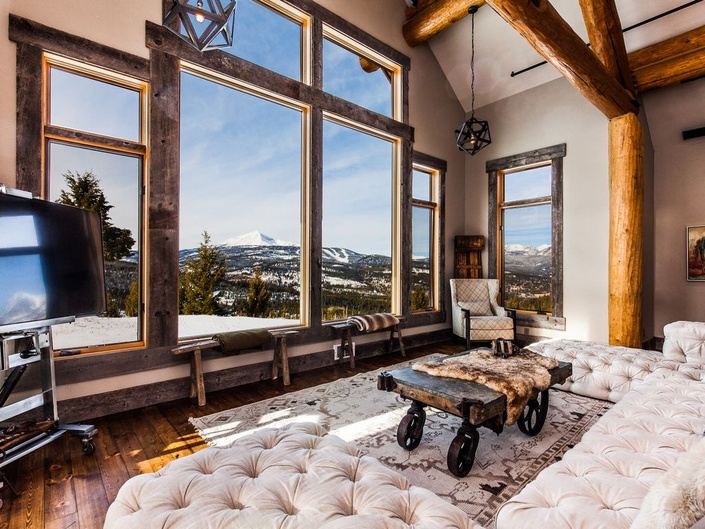 Rejuvenate Retreat
Yoga + Adventure In A Winter Wonderland <br> January 23 - 27 <br> Big Sky, Montana
Join me for an epic weekend of yoga, meditation, nourishing food, winter sports and a like-minded community in the winter wonderland of Big Sky, Montana

During our time together, you will:
Nourish your body with incredibly delicious and organic homemade food from our onsite chef.
Explore the majestic and world famous mountains of Big Sky, Montana.
Move daily in all-levels, gentle yoga classes in the comfort of our home.
Connect with an empowered, like-minded community.
Re-discover the magic of "dolce far niente," the sweetness of doing nothing.
Soak in the outdoor hot tub, relax in the sauna, cozy up in front of the fireplace, and relish in floor to ceiling window views of Lone Peak mountain outside our window.
A Day In The Life:
7:00 a.m. Meditation + yoga
8:00 a.m. Nourishing breakfast
9:15 a.m. Pick-up from house
9:30 a.m. Arrival at ski hill
12:30 p.m. Group lunch at lodge
3:30 p.m. Meet to leave ski hill
6:00 p.m. Dinner
7:30 p.m. Evening candlelight restorative yoga (other nights → board games and hot toddies by the fire)
10:00 p.m. Restful sleep
*Schedule subject to change.

**On the 2nd day of the retreat, we will not have any activities planned to allow some time for R & R at home, or any other activities you'd like to do in the area. There are 40 acres of property to explore for a long hike or idle walk.
Why Montana?
When I first met my husband Ross and he told me he was from Montana, I had a million questions.
"Where exactly is Montana?"
"Does it snow year round?"
"What was it like growing up there?"
"Did you ride a horse to school?" Ross didn't, but his mom did!
Over our six years together, I have come to fall in love with this state. So much so, that we moved here to have our son who will be born in March. Montana is the 4th largest state in the country but there are only one million people here. Think wide open spaces (cue Dixie Chicks song), driving miles without ever seeing another car or person, a sky that feels like it engulfs you completely, and some of the most beautiful stargazing I have ever seen in my life.
If there is one place to enjoy some peace, quiet, rest, and of course, mountain adventures, Montana would be it. I am honored to host this retreat and welcome new friends to a state I have fallen in love with.
I would love to have you join me for a week together in the mountains to disconnect from the chaos of our every day lives and tap into the powerful passion and profound peace that's within.
About our home in Big Sky, Montana:
This amazing Big Sky property is the perfect home base for a winter getaway with some of the most amazing views in the area. Enjoy 8500 sq. ft. of newly renovated luxury living. As you enter into the family room, enjoy views of Lone Peak from the floor to ceiling windows. Curl up in front of the huge wood burning fireplace and chat with new friends. Then belly up to the bar and relax with a glass of wine or cup of tea after a wonderful day enjoying beautiful Montana.
The kitchen sits 6 at one of the beautiful quartz islands and the dining room has a custom 14' table to accommodate 16 guests. Continue on into the spacious master suite with 2 tvs, a gas fireplace and 2 private decks with expansive views. Relax in the jetted tub or the large shower that is fully equipped with a rain shower, 6 jets and more.
Down the hall is a suite with a king bed and a separate bunk room for 2. Downstairs you will find 3 more suites: Room 1- king bed. Room 2-king bed and 2 sets of bunks(4). Room 3- queen bed. These 3 suites all have private bathrooms and walk outs with amazing views from each. There is another bunk room for 4 with a tub.
The hot tub is located outside with amazing sunsets and views of Yellowstone club, Spanish peaks and Lone Peak. There is a powder room and separate shower room right inside from the hot tub and a sauna right around the corner.
Enjoy 40 private acres to hike, bike or Nordic ski. Lots of wild life to view. This home has been completely remodeled with all high end finishes for the most luxurious mountain getaway vacation.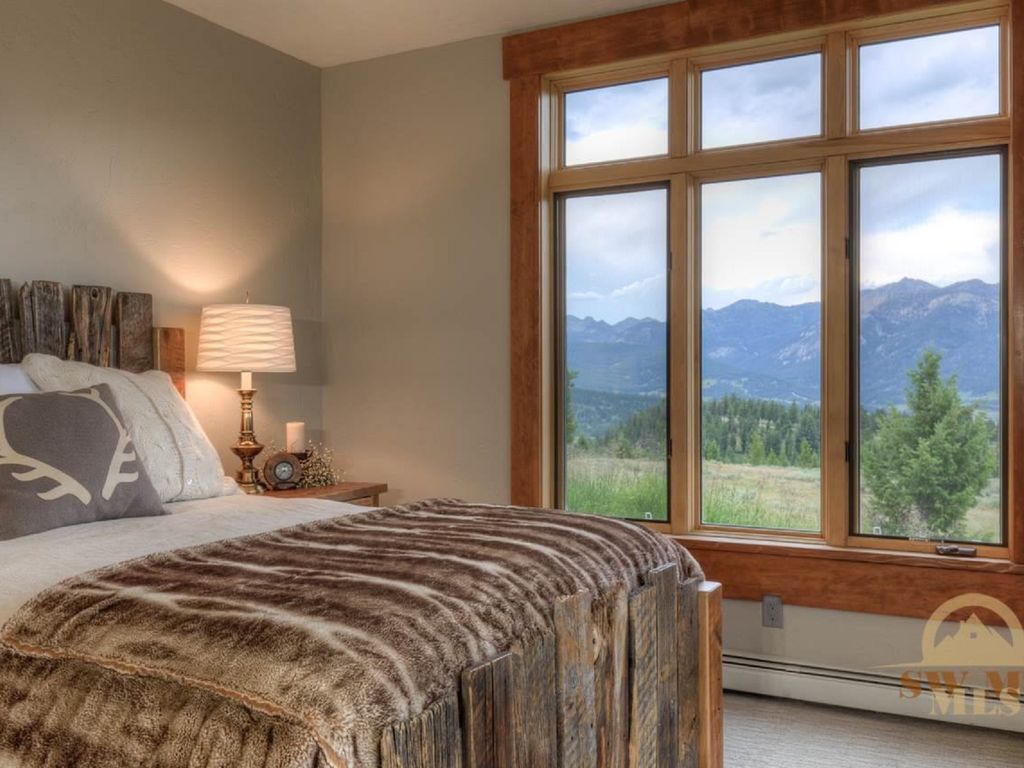 Private room - 2 people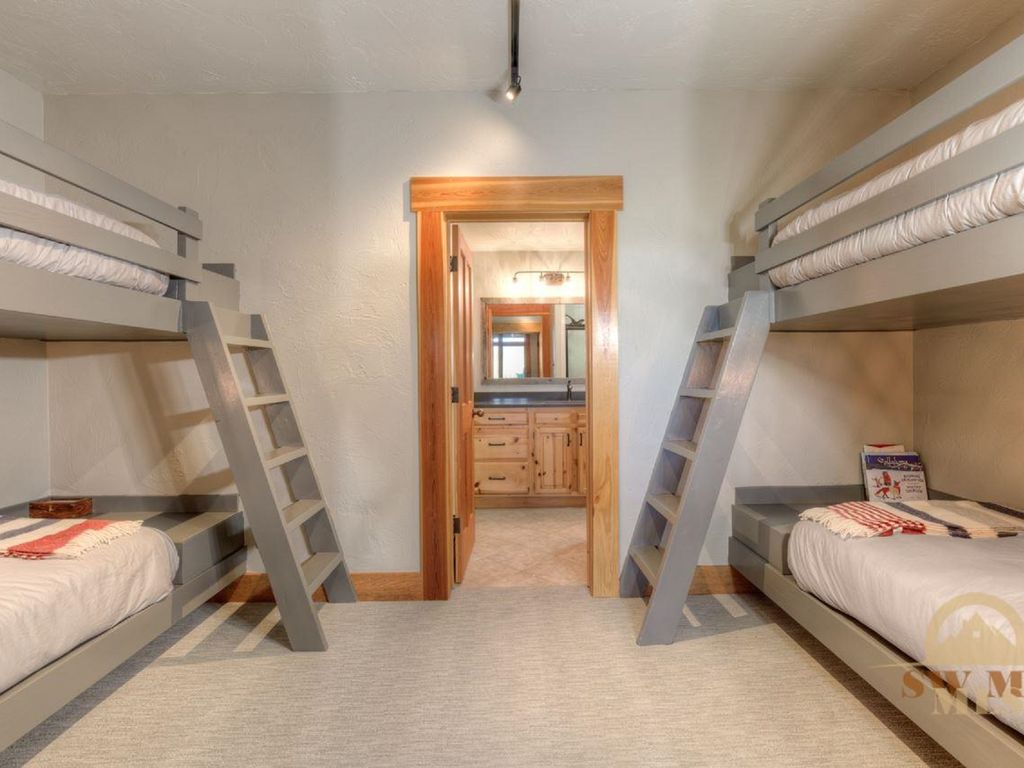 Shared room with bunks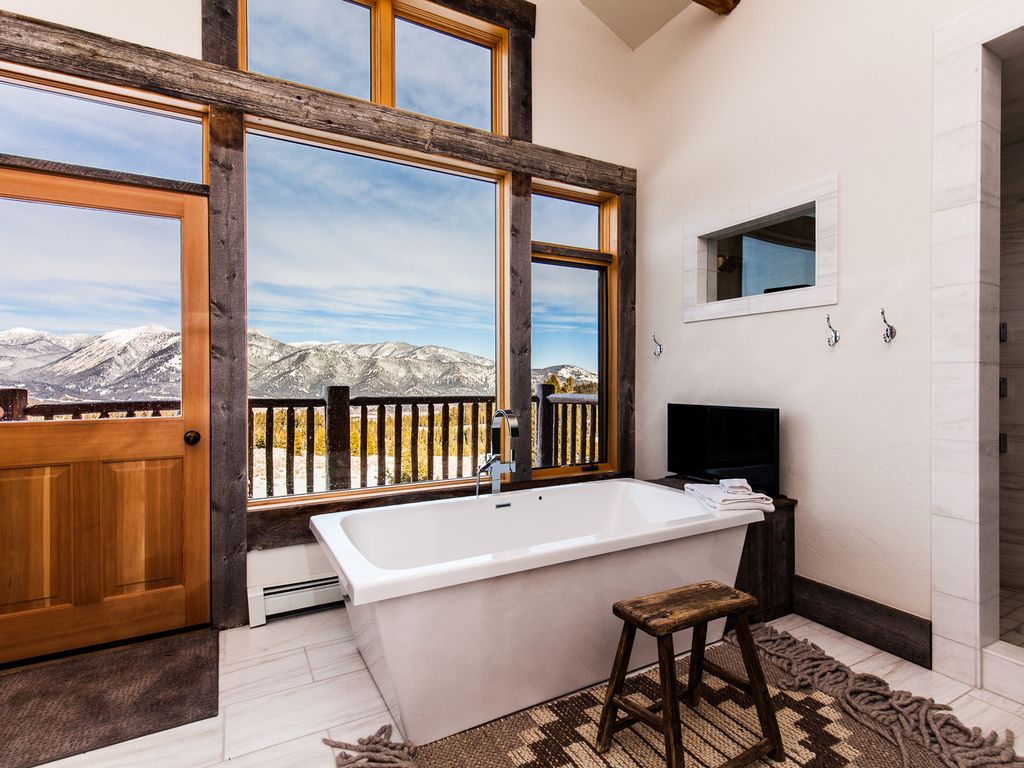 Bathroom in master bedroom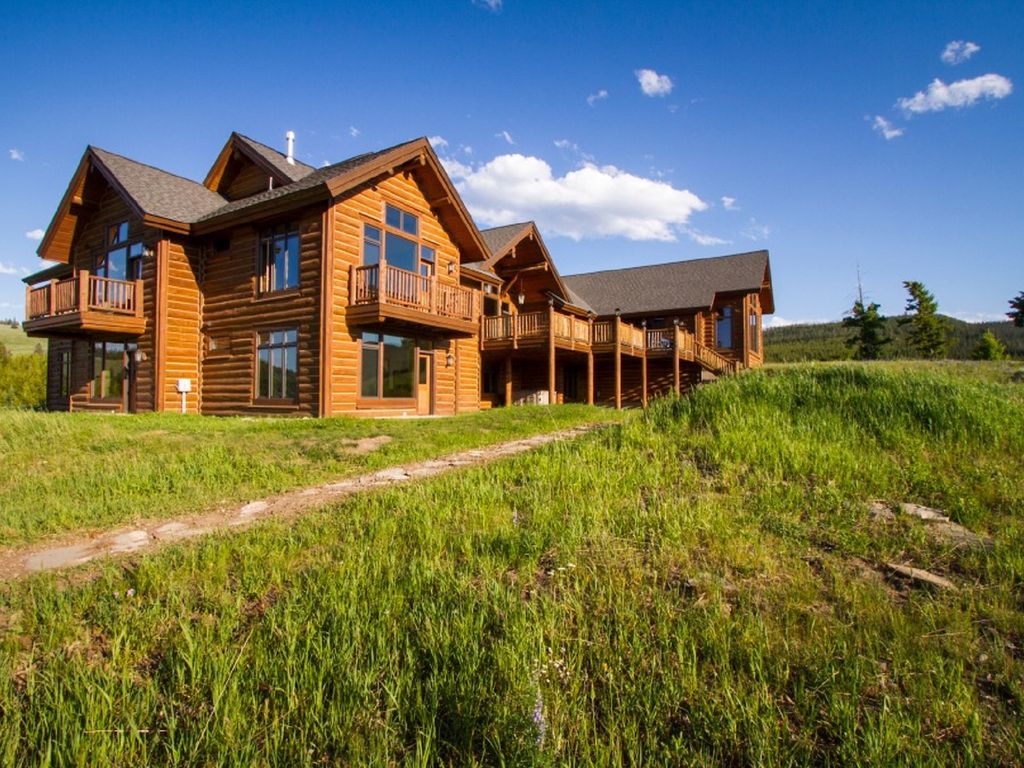 Our home
Private in-home sauna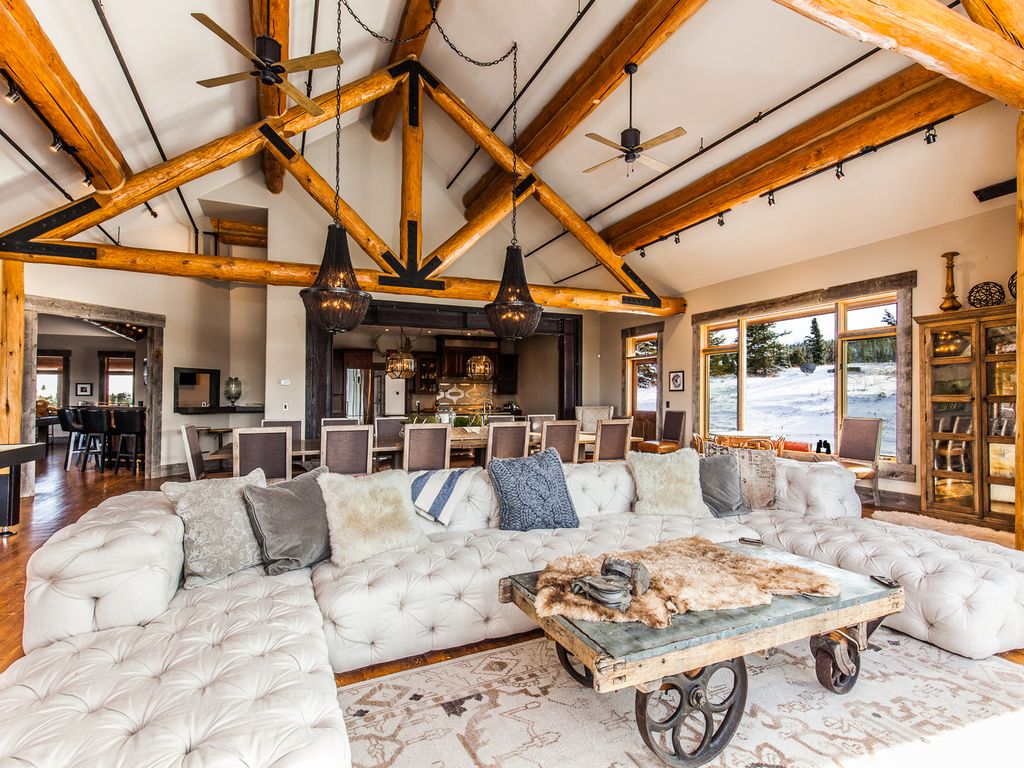 Lounge area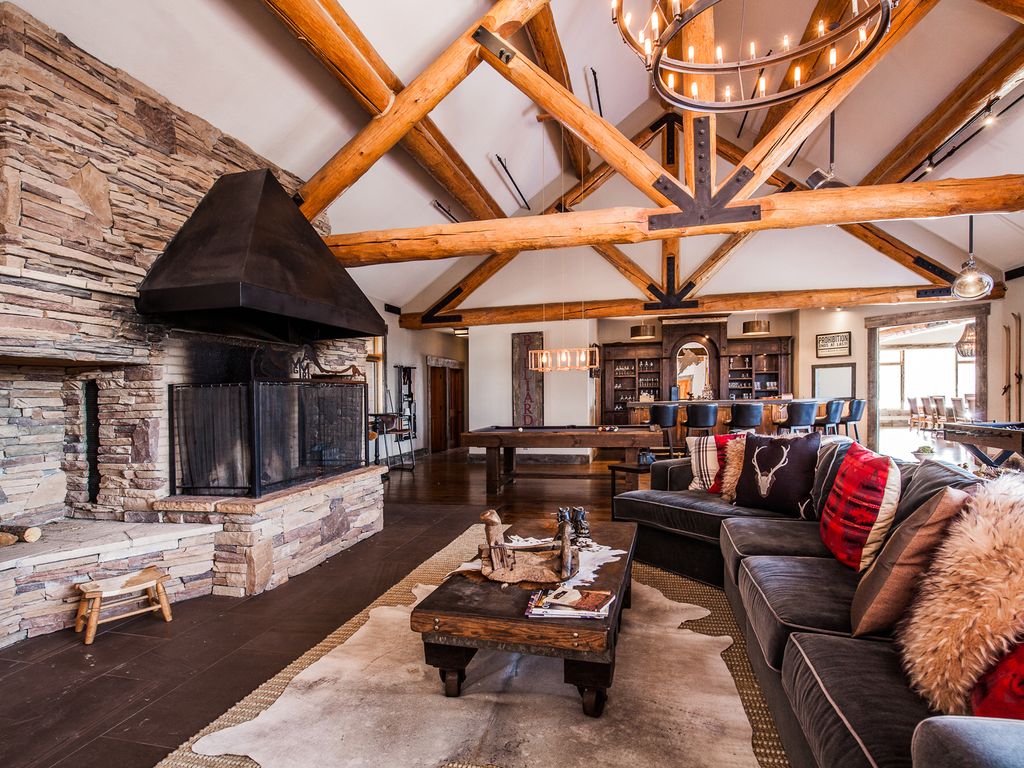 Curl up by the fire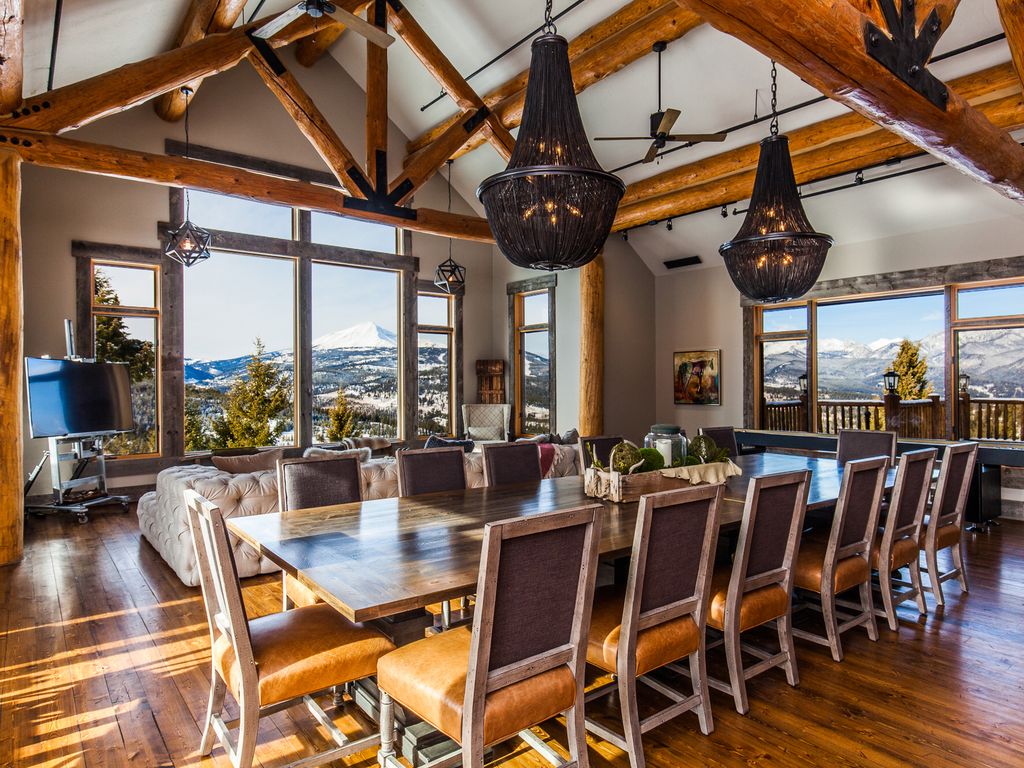 Dining area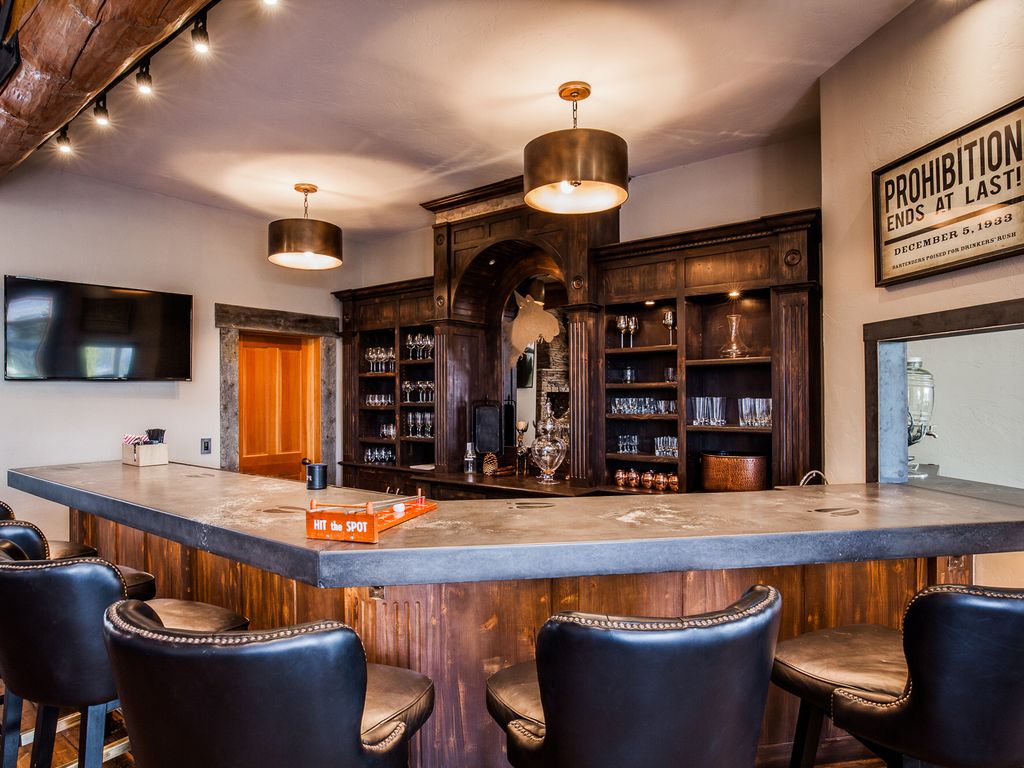 Night cap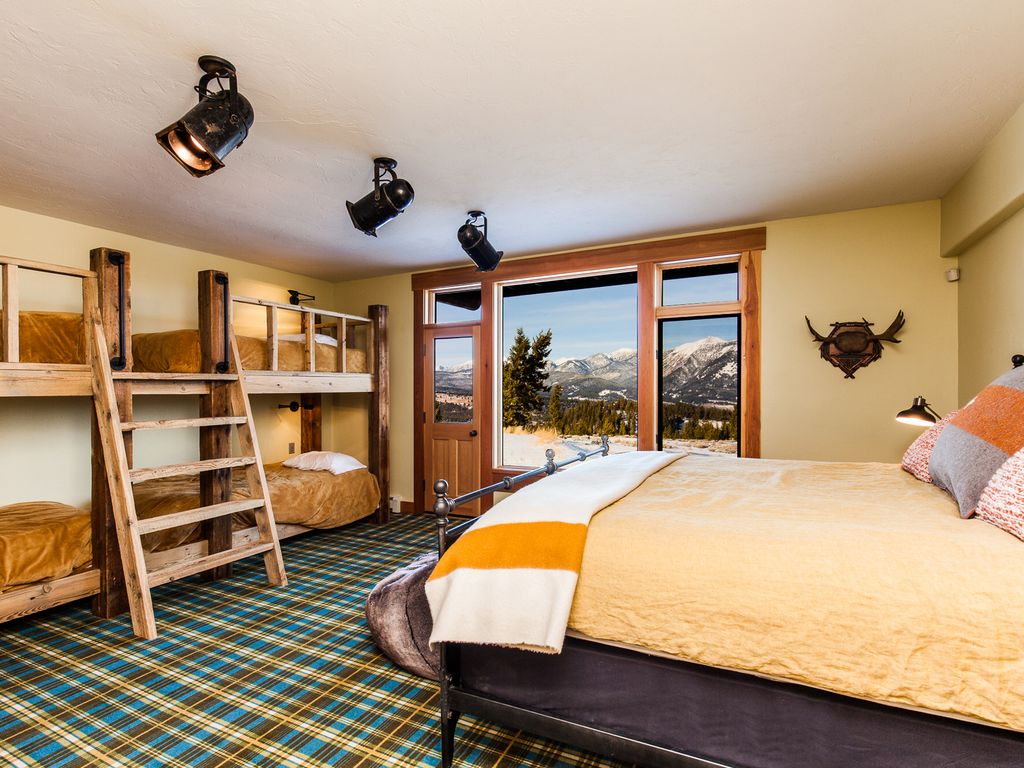 Bedroom views
What's included:
Accommodation: 5 days, 4 nights accommodation at the 8500 sq. ft retreat home in Big, Sky Montana. Located 1 hour from the airport (we will have a group pick-up in Bozeman that day to bring you to the home.)
Food: 3 homemade, nourishing meals per day from our in house chef. Please let us know any specific dietary requests/restrictions upon registration. *The only meal that is not included is lunch at the lodge on ski day.
Daily yoga and meditation
Transportation: All transportation to off-site activities will be provided for you.
Workshops: Two workshops focused on manifestation and vision boarding to provide the tools and techniques to reconnect within yourself and the goals and dreams you come with or discover.
Welcome gift: A thank you for showing up!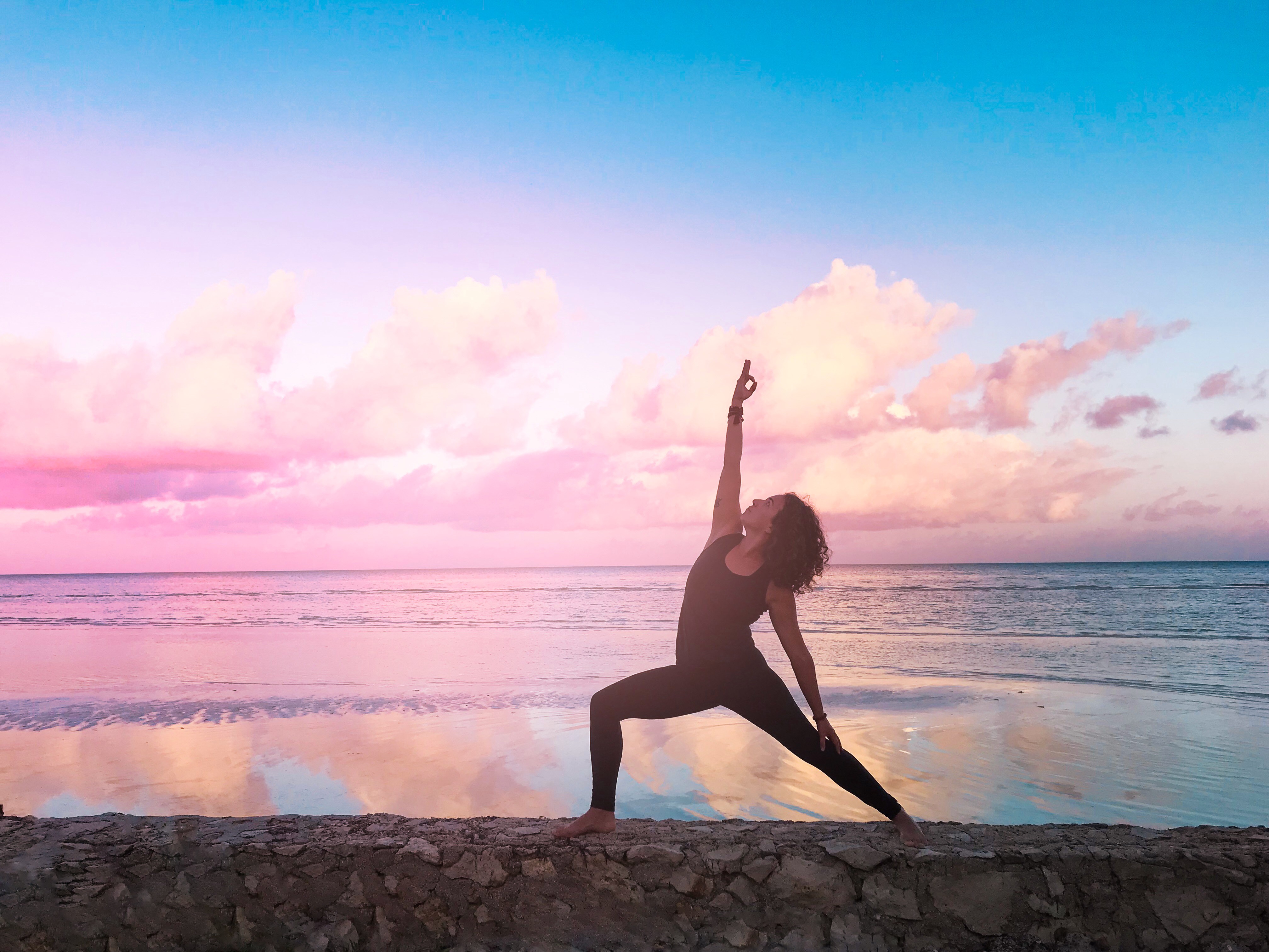 Why Me?
The truth is that there are hundreds of retreats hosted around the world today each with a unique attraction. I would be honored to share this space and time with you.
My personal path to this moment began in San Diego, California, where I moved after university to coordinate events for personal development teacher and The Secret contributor James Ray. I was immersed in the world of personal development -- learning skills like meditation, goal setting and manifestation -- as well as logistics of coordinating retreats for hundreds. Taking that role was a professional choice that ended up laying the foundation for a spiritual life committed to growth and transformation.
I learned enough about myself to realize southern California wasn't the right location to further my education in yoga, health and consciousness. I bought a one-way flight to India and spent the next three months in ashrams soaking up all the magic and wisdom that India offers. One particular experience volunteering in a reforestation village really woke me up: I became 100-percent committed to learning, growing and guiding others to create abundant health and joyous lifestyles.
I arrived back in the United States and headed straight to Austin where a more formal education began. I studied at the Institute for Integrative Nutrition, launched a health coaching business, developed a popular cleanse program, wrote a book on life force energy, founded health and wellness website Kale.Life, completed a plant-based culinary course and completed three 200-hour yoga teacher programs.
I then took my classroom global and continued to learn and teach while traveling throughout Portugal, Italy, Bali, Thailand, Cambodia, Australia, New Zealand, Canada, and Peru alongside my husband Ross. It was an opportunity to learn about nutrition and spirituality from other cultures as well as expand my personal boundaries and knowledge.
Now we arrive here where our paths will finally meet.
This retreat is an opportunity for us to share in a special moment -- to take years of learning and growing alongside many of you online and finally bring our practice together in the mountains of Montana. I so look forward to co-creating this experience alongside you.
It's your time. Join us!

A weekend of yoga, adventure, rejuvenation, and peace awaits you.
Early bird pricing: *Valid until December 15, 2019
Shared room: $1350 (10 spots available)

Private room shared bed (coming with friend or partner): $1450 (only 2 spots available)


Private room, solo: $1550 (only 2 spots available)
Late bird pricing: *Pricing after December 15, 2019
Shared room: $1450 (10 spots available)

Private room shared bed (coming with friend or partner): $1550 (only 2 spots available)


Private room, solo: $16

50 (only 2 spots available)
**Payment plan option: $500 deposit due to secure your spot and payment in full by January 5, 2019
Questions? Email me directly at [email protected]
Choose the option below and click buy now! You don't need a Paypal account to purchase, just choose credit or debit card after you click "Buy Now."
Room Options
Shared Room Deposit $500.00 USD Private Shared Room Deposit $500.00 USD Private Solo Room Deposit $500.00 USD Early Bird - Shared Room pay-in-full $1,350.00 USD Early Bird - Private Shared Room pay-in-full $1,450.00 USD Early Bird - Private Solo Room pay-in-full $1,550.00 USD
Hear from past participants (from Costa Rica retreat April 2018):
"I don't know where to start. The place we stayed was amazing, immersed in the jungle, the food was fresh and so tasty, and the village is lovely to explore. The connection between us women has been the most powerful thing I've experienced and I learned a lot about myself and my health during the workshops and meditation sessions. The activities were fun and well organized, as well as, yoga lessons and on-site classes. It has been a life changing experience, I would recommend it to anyone who is ready to look deep into himself/herself and share it with others. I will bring this experience and a lot of new sisters in my heart forever." Gilda, Italy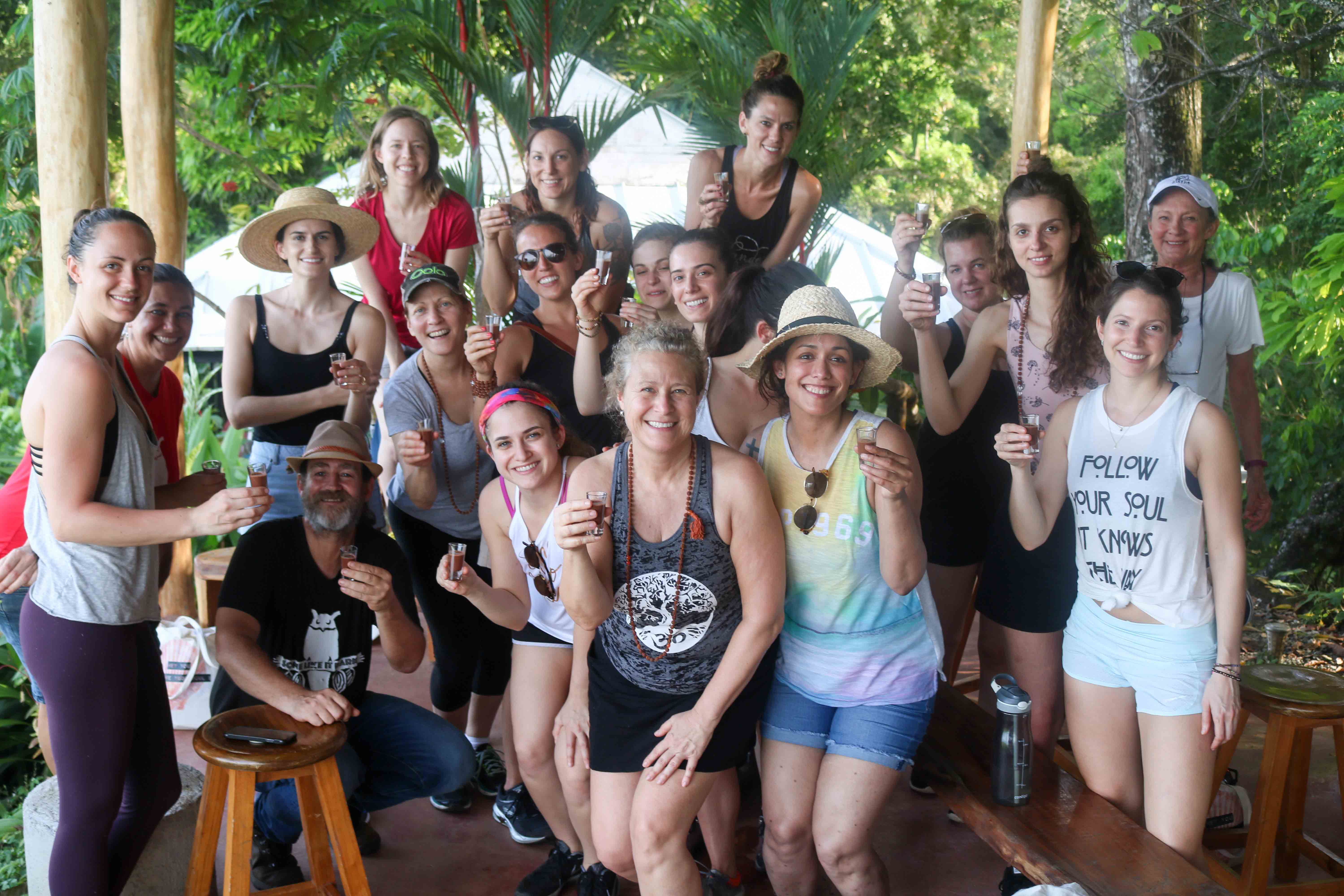 "I've never experienced anything quite like this retreat. It was brilliantly crafted to include deep relaxation, exercise, adventure, play and introspective analysis. I was able to strengthen and nourish my body, recharge, dive deep into personal goals; all while enjoying myself. The lessons I learned during this retreat will truly last a lifetime. I will definitely be attending additional retreats hosted my Carly Shankman-Brown."

"This was an eye opening experience, everything about this retreat was magical and perfectly put together. I learned so much about myself, others, my body, mind, soul and spirituality. The experience is priceless." Nadia, New York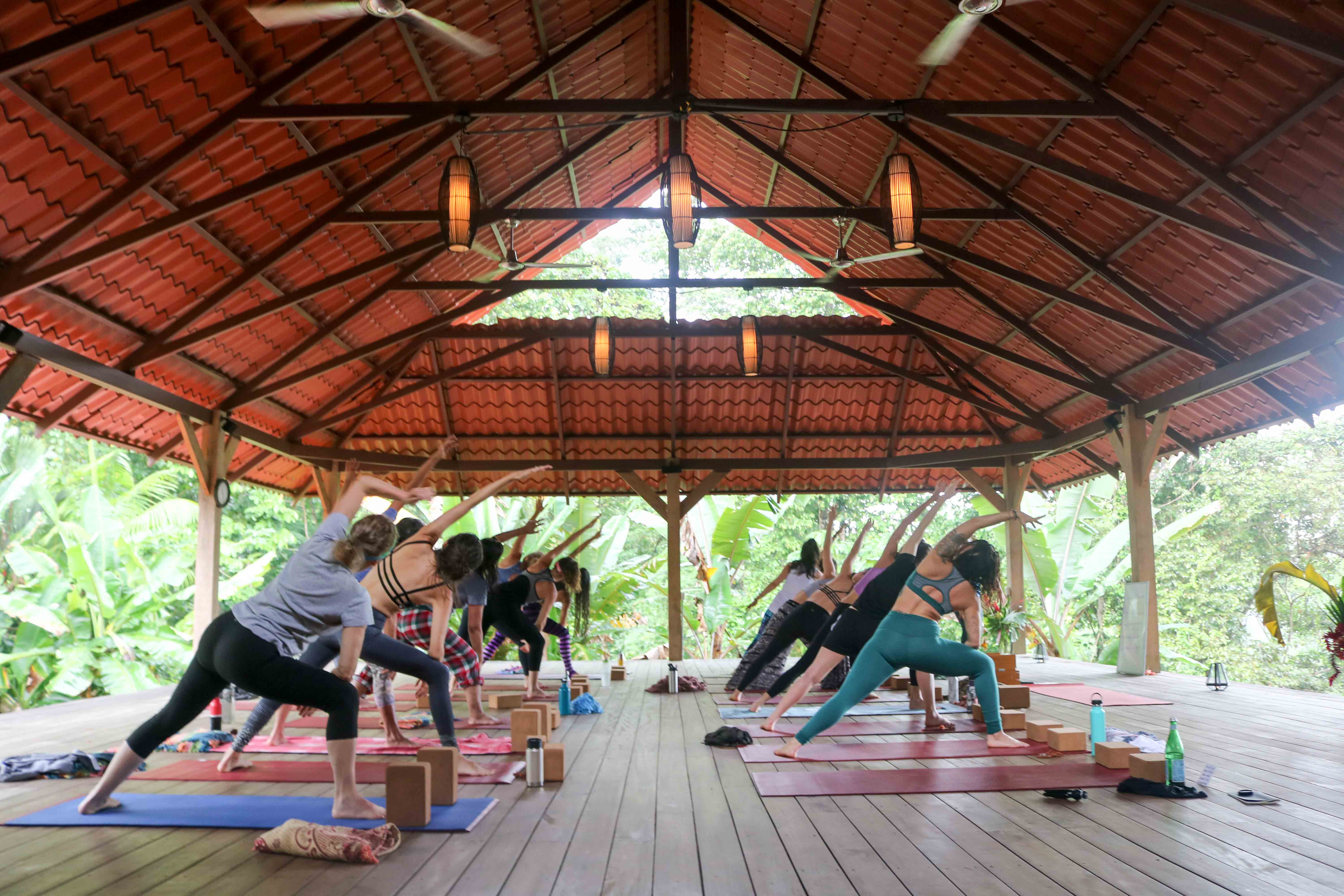 "Coming on Carly's retreat was my third time in Costa Rica and by far the most illuminating. I have done years of healing, transformational, yoga, and self care work and the space that Carly created and held is something not many people can do as humbly as she does. It is hard to put into words all of the things that made this retreat so powerful. From the very beginning - months prior to actually going on the retreat, the entire schedule was laid out which I really appreciated because it was clear that she had been very thoughtful and intentional with what she was offering. I knew what I was paying for in exchange for the experience and my expectations were exceeded 10 fold. Every aspect of the retreat flowed effortlessly. What Carly creates is a space for one to learn how to nourish their soul in every area of life. She curated a space for true transformation and healing to take place. It has been a long time since I have felt so seen, loved and supported. By the end of the week, the 17 other women on the retreat felt like my sisters. Puerto Viejo is simply magical and no doubt added to the experience, however I am pretty sure that Carly could have run this retreat out of a cardboard box and it would be just as incredible. I can honestly say there was not one aspect of the retreat I was disappointed with - and bonus - it was SUPER affordable and included excursions and other goodies (I won't ruin the surprise for those of you that will be coming in the future, I will just say - she spoiled us rotten!). If you know Carly, I know you love her as much as I do and if you don't, do your soul a favor and come to her next retreat. The self care practices, life skills, and realizations that I gained in 7 days at Cashew Hill have changed my life for the better." Stacy Elizabeth, Texas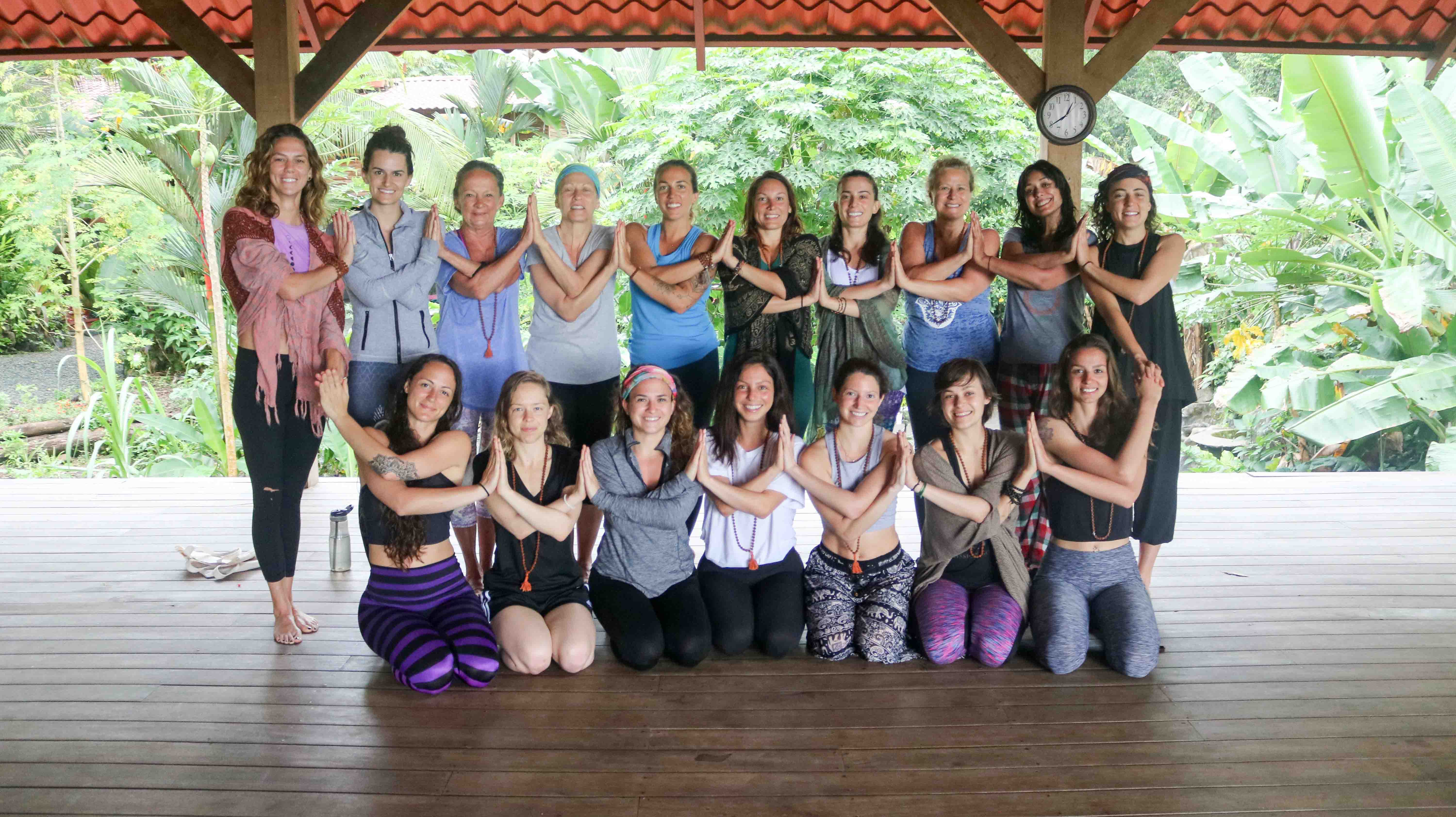 "I spent a week in the jungle doing yoga; learning about the natural habitat of plants and animals; and connecting on a deep level with myself; and I loved it! Carly was an amazing leader. She presented us with a week-long-adventure full of personal insights, self love, and deep connection with our fellow participants. Each activity flowed effortlessly and I never once had to be concerned with planning or logistics. Food was great too! I highly recommend Sacred Self Care Retreat to anyone ready for fun and growth! Loved it!" Cynthia, New Yor